The need for our work, supporting adults with learning disabilities is growing in demand. Where possible classes are delivered free of charge. We welcome donations or gifts in kind in order to pay for the resources required for each class.
How you can help
We would be delighted if you would support our work, by donation, sponsorship or fundraising.
Any contribution, small or large would be appreciated and we do accept donations in any of our classes. We welcome one-off or regular donations directly via Direct Debit or by card – see our Donate Page – or via the 'donate' links on this page. If you'd like to make a donation by cheque, please make it payable to 'CABS-Cardiff' and post it to 112 Ely Road, Cardiff, CF5 2DA including a note to let us know who it's from and, if applicable, how the money was raised.
You can also donate while shopping on Amazon, See below.
It costs over £100 to provide a 2 hour teaching session for a class of 6 participants where each person gets individual support – and that's before we pay for venue hire. It costs £1000 to provide one two-hour class for a term or £4000 for the year. As classes become more popular we need to provide more tutors to make sure that each person has the personal support that each learner needs in order to grow and develop to reach their potential.
Donate While you Shop
If you shop on Amazon, if you start with our Amazon Smile link, a percentage of your spend will come to CABS-Cardiff.
Sponsor a Class or a Project
We welcome sponsorship of classes or projects. If you, your organisation, business or social group would like to sponsor one of our classes for a term or the full year, do contact us so we can explore your options. You might prefer to sponsor an event, activity or project – we would be delighted to hear from you. Examples of such projects include:
the preparation and performance of a music project.
an Awards Day where each of our amazing participants will receive a certificate of participation
trips to the museum to engage with an exhibition, learn about the exhibits and create a book with our thoughts and findings
trips to films, shows or concerts where we engage with the community, practice our skills of making small purchases or understanding tickets and of course, have fun enjoying the performance!
Arrange a Fundraising Event
We would be delighted if you and your friends would like to arrange a fundraising event on our behalf, maybe a sponsored walk, a quiz night or a coffee morning would allow you to combine a social activity with raising funds for a good cause. Please do let us know what you have in mind and we would be delighted to work with you.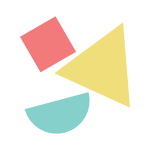 Make A Donation
Just £10 allows someone to attend a class and £100 covers one full class.
Or Donate via a credit or debit card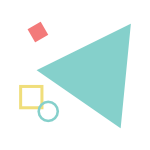 Sponsor Us
For as little as £4000 you can fund a new class for a whole year.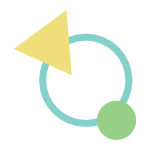 Volunteer With Us
In as little as an hour a week, you can help us change lives forever. 
Sign up for a class today
Know someone who could benefit from joining of our classes?  Get in touch to arrange a chat with one of our tutors.